2008 - 2019.


John R. Bentley 2010.
A Miniature D-type Watertube Boiler

- A number of web pages containing these and many more pictures about this project are coming to this site soon -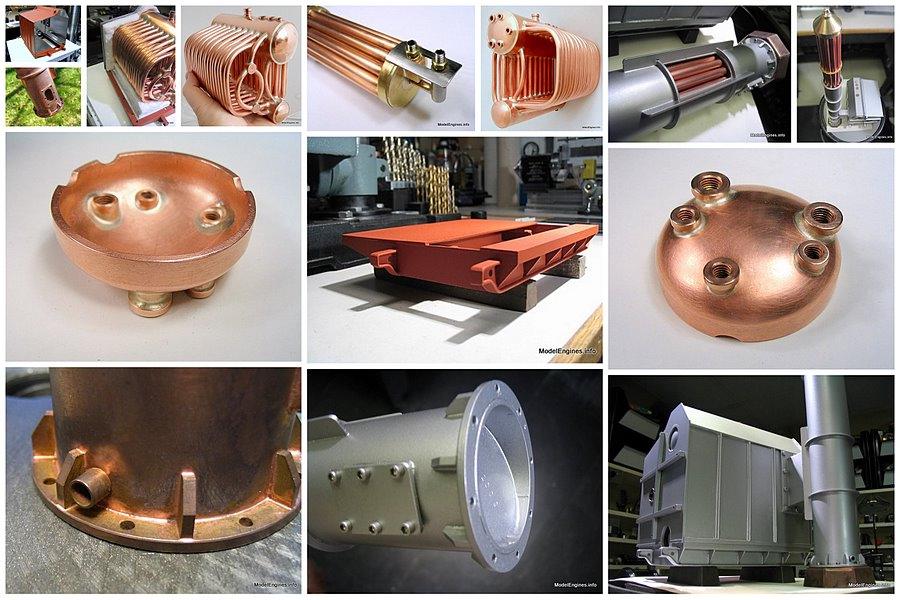 The above collage shows the boiler plant under construction including steel stack with internal economizer


The partially-constructed self-vaporizing methanol radiant burner unit.




It includes a steam turbine blower/generator. The blower fan will operate on low voltage DC until steam is raised.
Outwardly the burner is being loosely fashioned after the Cleaver Brooks BR-type burners of the 1970s-80s.


Back to ModelEngines.info